LIGHTNING STRUCK


#LIGHT INSTALLATION
@shenzhen Pingshan

Edition: 5 editons
Materials:
concrete/steel/PVC/light tubes
/electric power Size: eight meters
"Lightning Struck" does not only symbolise a wakeup call, with tons of steel, concrete, electricity and light, it's physical presence makes it act like one. Plato's cave is not merely a philosophical metaphor, it's in fact a very much literal depiction how higher dimensions project it's existence onto lower ones. What we observe from our sensory faculties is vast limited and deceitful as it maybe just a projection of something could never to perceived by us. This necessity of other unknown existences is vital undertone along our human history. May it be folklores, mythologies, conspiracy theories, paranormal phenomenons, and even till today the "not yet unified theory" in theoretical physics, all of this left great spaces for our imagination - one of the most primitive and powerful form of artistic creativity. This imagination of otherliness or the courage of it is the only wings to break through the prison built by rationalism, materialism world views. Here "Lightning Struck" works as a reminder of our human beings' courage and capacity to imagine the otherliness.

click to watch video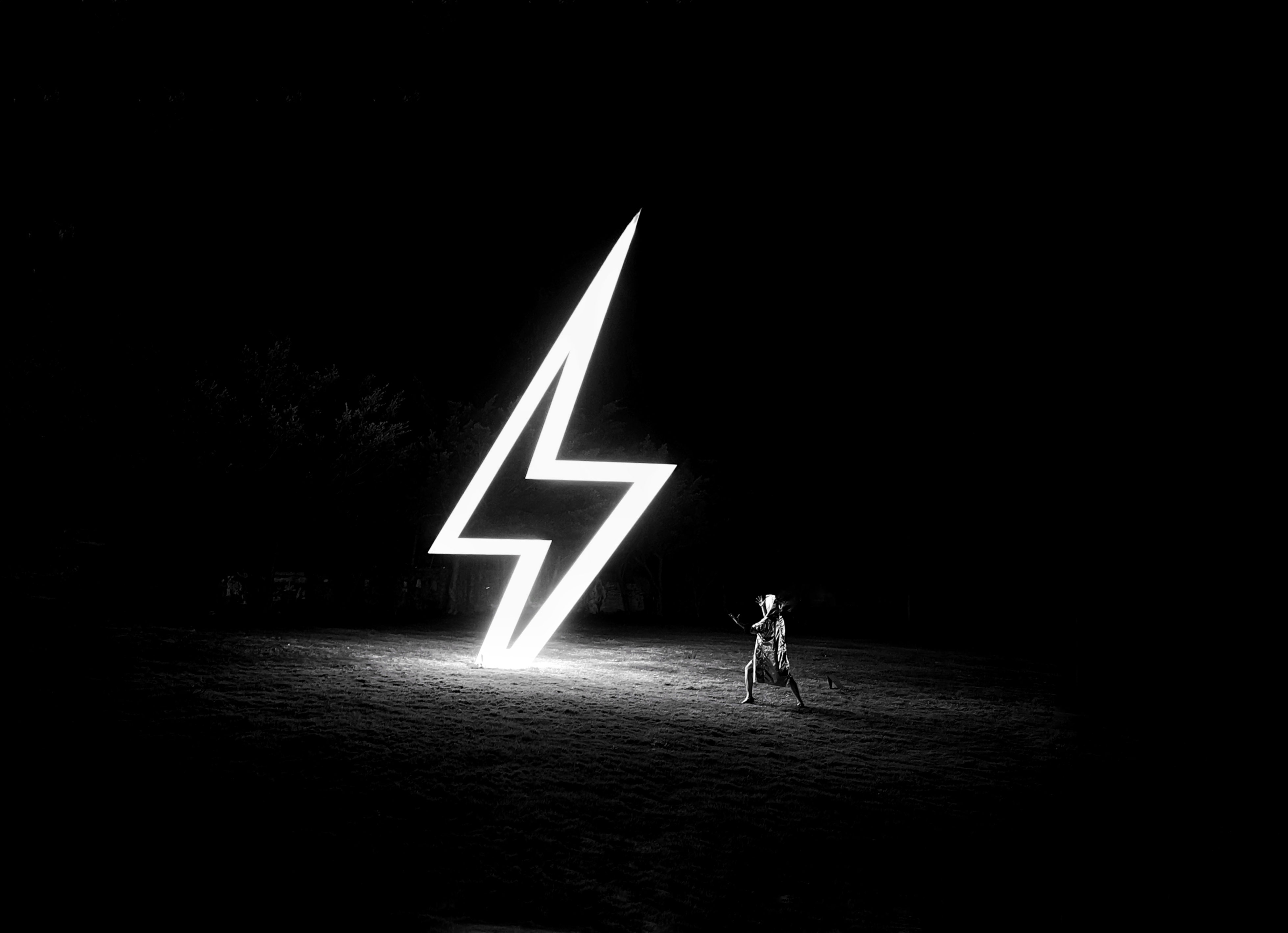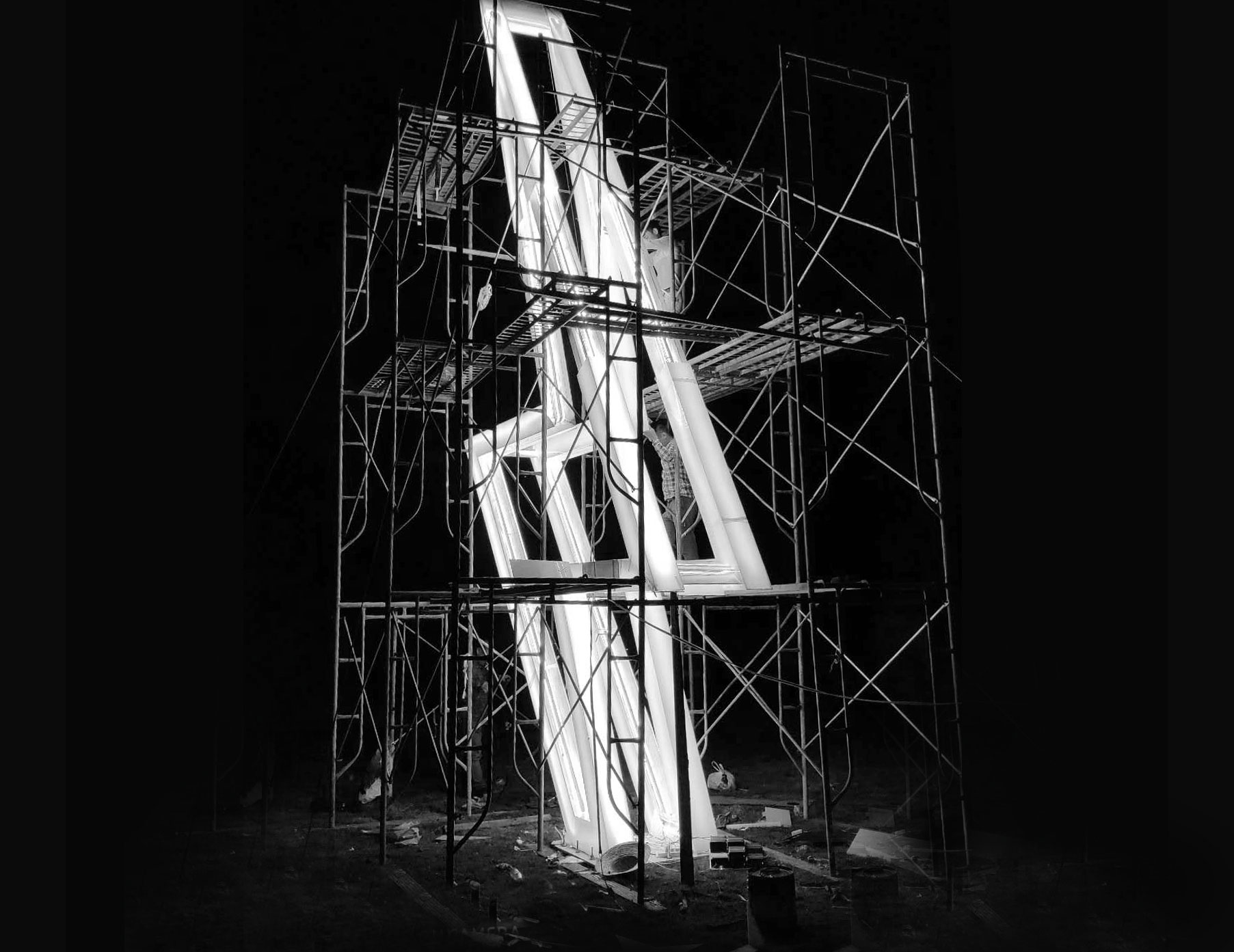 CLICK!
#installation
#photography
This public installation is made to trigger people to "click" action but in a physical world at a de-urbanised location. This famous UI icon from apple IOS system suggests deletion or re-arrangements of apps layout. Digital icons like this has already built into us with strong and instant reaction circuitry. This installation setup is to provide a moment of "suspension"or "delay" between almost hardwired "trigger and action"and hungry for more instant gratification vicious loop in our digital time .

这个公共空间装置旨在触发人们在手机端习以为常的"点击"应激反应行为, 但是装置所处的"去城市规划"的非数字物理空间是这种即时反应无法形成满足回路. 这个非常典型的交互符号来自于苹果手机操作系统, 本意为删除或者重新规划界面版图. 数字时代的交互界面和符号已经在深植并建立了这种非常顽固的从脑元到心理到生理到物理即时反应回路. 本装置旨在在"触发和反应,继而寻求下一个即时满足"的闭路循环之间制造一个"悬停和延迟"。

THE EMO PROJECT

#LIGHT INSTALLATION SERIES

Size: various
Edition: 5 editons
Materials:
concrete + steel + PVC + light tubes
+ electric power
This emo project series was originated from my own text msgs with close ones. When the emotional charged messages were not answered and left in vain, or perhaps even not appropriate to communicate, i can't help wondering its whereabouts, perhaps they felt into the cracks of virtual space, or lost in the glitches of telecommunication web and stuck in abyss of amnesia forever to be known. Fantasies of them landed on top of old building, street corner, or just leaning to next to a dirty rubbish bin. The idea of possibility one day I may catch a glimpse of them metabolise these wonderings. Random locations was chosen for large glowing personal text messages in urban spaces, that has a quality of being abandoned, overlooked or ignored, or too banal to be appreciated. It reminds me in thinking of those place where all the communications felt though and became impossible."

"情绪工程项目"系列源于我私人短信息,当它们作为情感的载体和媒介传递失效,或者因为不太恰当时空关系而变得袅无音讯。我总会好奇它们到底去了哪儿, 是掉在了虚拟空间的缝隙中, 还是丢失在电信网络的错乱编码中, 卡在失忆的时空深渊里永不可寻. 它们是否也会恰好落在建筑顶上,街头,荒地,或在湖的岸边, 甚至倚靠在垃圾桶的傍边。这个系列就是为了纪念那些情绪复杂的, 那些吞吞吐吐的, 那些言不达意的, 那些不知所云的, 那些欲言又止的时刻。语言之无力,沟通之无能。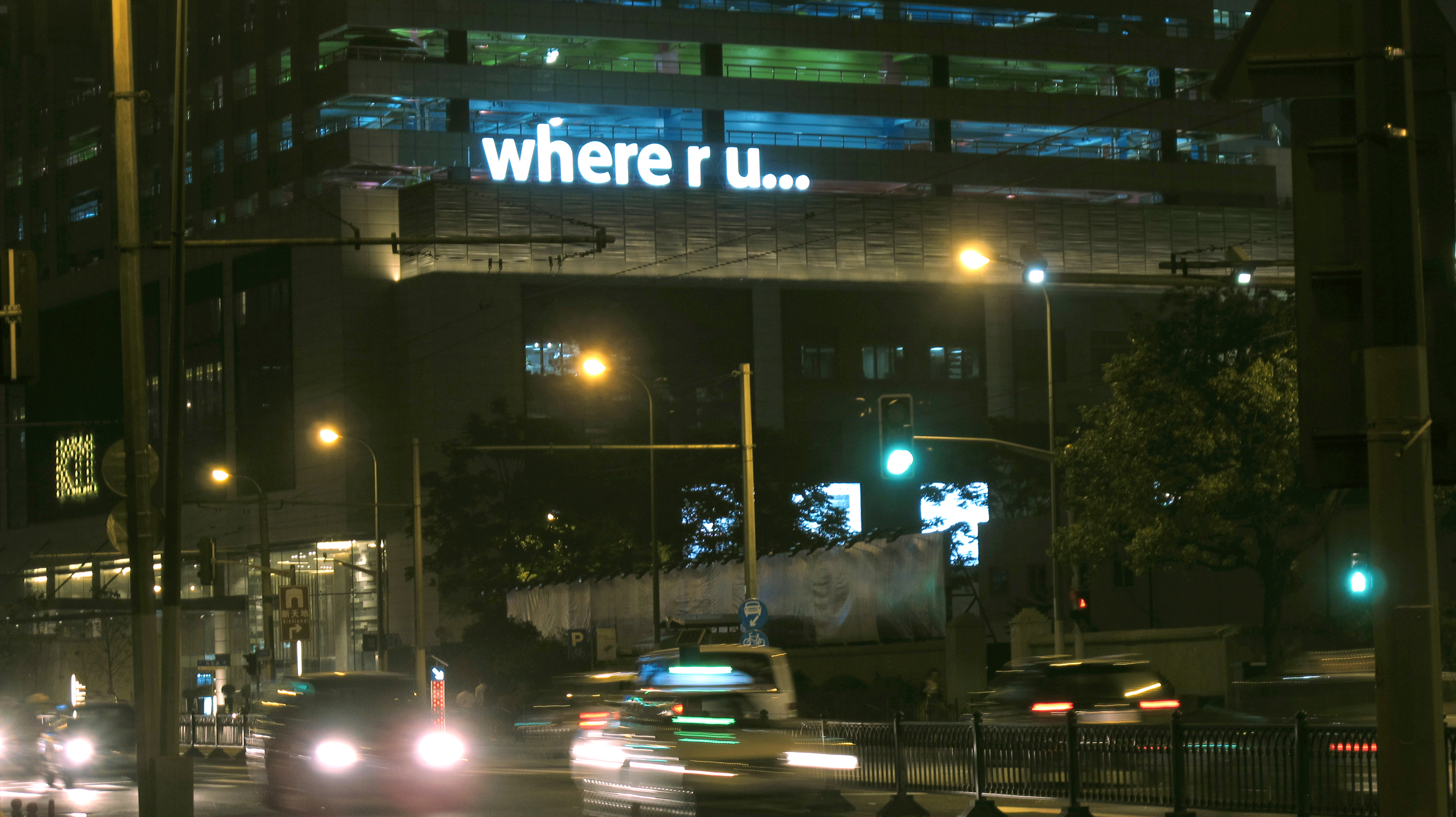 @K11 Shanghai collection
@art Beijing 2016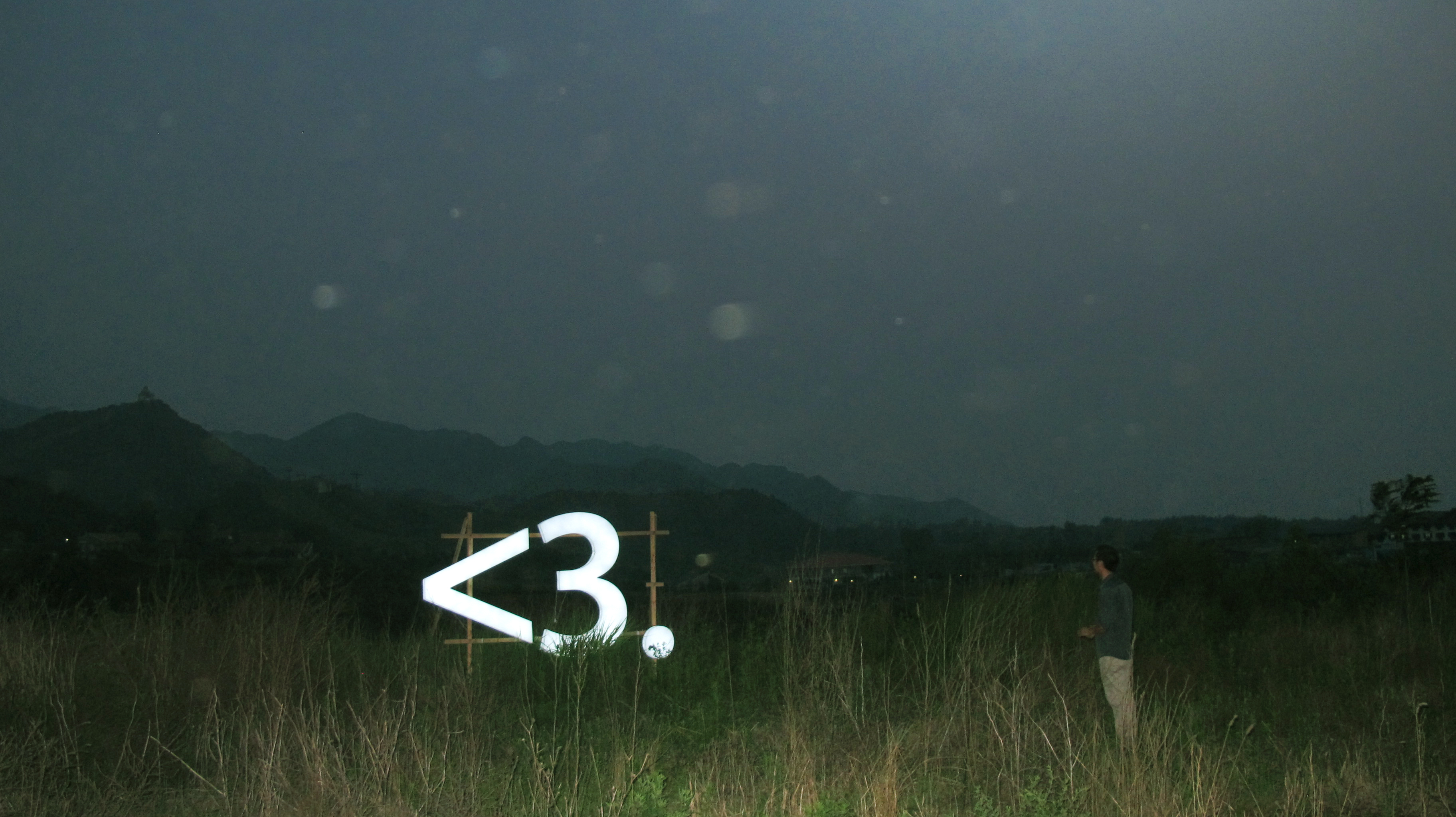 @Nanshan Beijing
@youth condo Beijing
@i:ProjectSpace
@CCD
TWIN FLOWERS

#PROJECTION
#MAPPING

@CHAO art center

Materials:
infrared camera + infrared lights + projectors + algorithms + performers

Project for #Marie Dalgar & #JV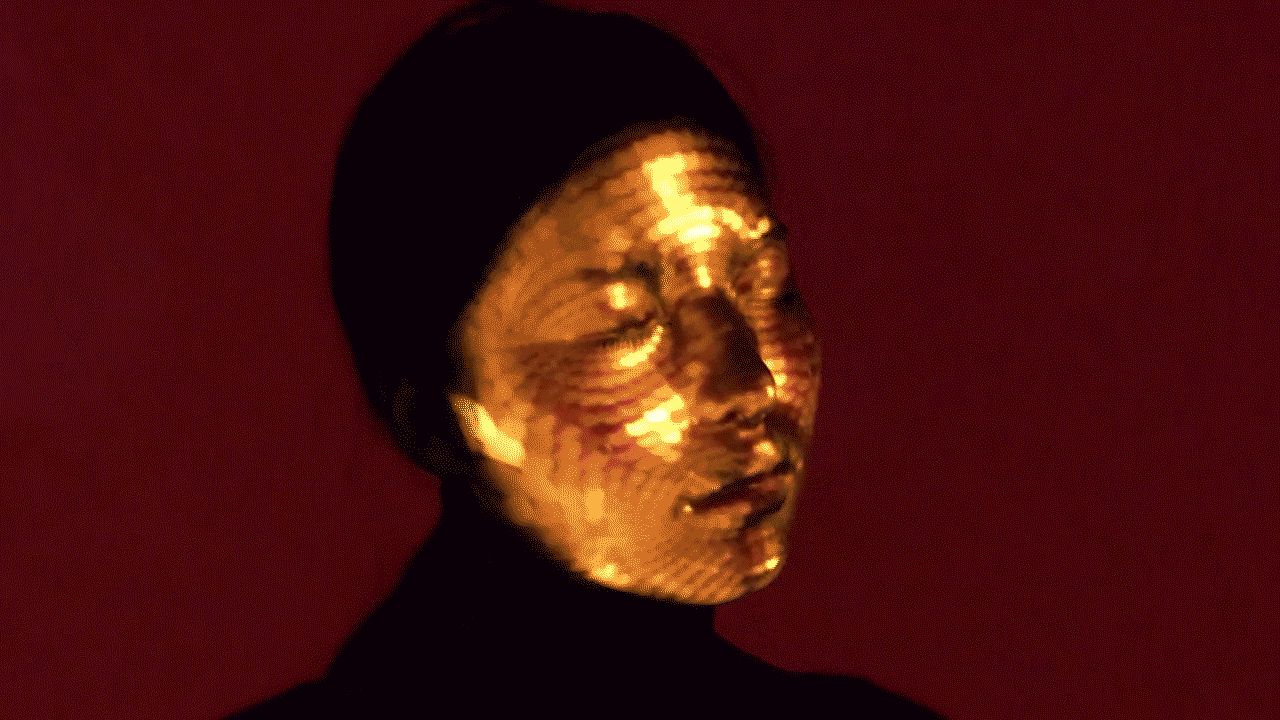 click to watch video
click to watch video
MYTH OF LOVE

#LIVE #DANCE
#PERFORMANCE

#Bazaar Chrity Gala
"Myth of love" interactive performance work is inspired by the concept of "melancholy". European literature renders this concept to an idea of "transparent man", who dwells in the lost feeling of love. This aesthetics was expressed commonly in old poetries in Japan and China. (Such dwelling is filled with images, in contrast with the state of depression which precisely lack of images.) This was performed for Bazaar Charity Gala by two ballet dancers on two table platforms, with projected visual reacting with music. The background theme film was shot and pre-produced using motion capture and Houdini particle system.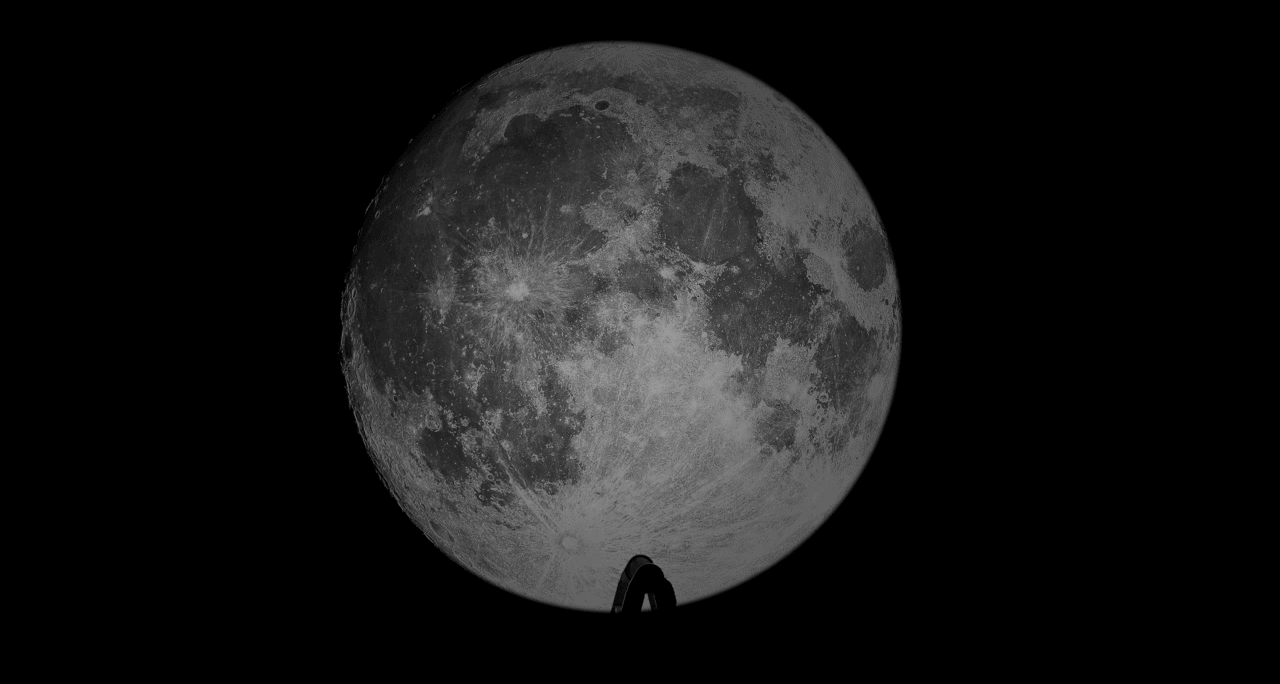 click to watch video